Restaurant 'ChouChou'(1F)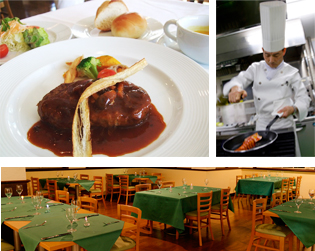 The menu at the 'ChouChou' restaurant provides excellent choice, with a variety of French and Italian dishes. Only the freshest of seafood as well as outstanding seasonal vegetables and ingredients, carefully selected and prepared by our experienced chef. The 'ChouChou' restaurant is a delightful dining destination that fits in just perfect with its peaceful and pleasant Karuizawa surroundings.
※Dinner is served by reservation only. Please register at the front desk in advance.
<Hours of operation>
Breakfast 7:30 am to 9:00am
Lunch 11:30am to 2:30pm
Dinner 5:00pm to 8:30pm


Restaurant Lounge(1F・private room)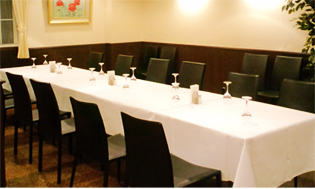 Here our guests can socialize while having their breakfast, lunch or dinner in a relaxing atmosphere. They can also hold important meetings, parties or have entertainment evenings in here.
Multifunctional Hall (2F)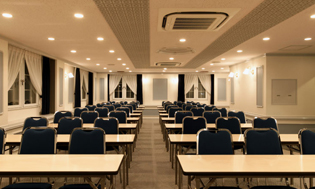 Banquets, meetings, parties can be held in this hall (holding capacity 40 people).
※We also have workshops prepared for our guests. Contact the front desk for further information.
Bath (B1F)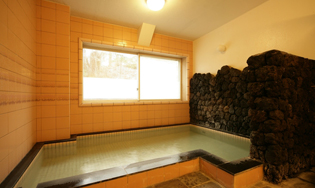 <Hours of operation>
6:00 am to 9:00am
3:00 pm to 11:00pm
※Please bring a towel from your room.
About other equipment
There are also vending machines, pay coin laundry and a parking (for 25 vehicles) available at our hotel.
※The hotel is entirely a non-smoking place. If you wish you can use the smoking corner on the first floor.