Rooms
About guest rooms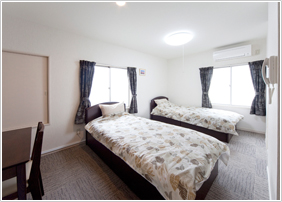 11 Guest rooms are available. An extra bed is available in the twin bed room. The hotel is fully equipped with facilities convenient for a guest who travels light. Each guest room is provided for a desk in case the guest wishes to study.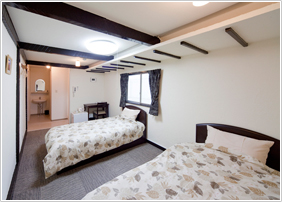 【Room facilities】
TV, hairdryer, Air-conditioning, Internet connection, Shower room, Laundry box, Wash-basin, Toilet, Refrigerator, Electric kettle, Coat hangers, Clock, Bin, House phone (to/from front desk), Desk with a chair

Shower Room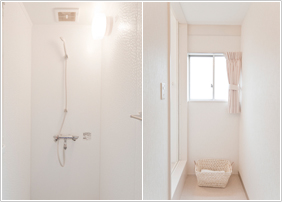 Each room is equipped with a clean and efficient shower room with a changing area.

Amenities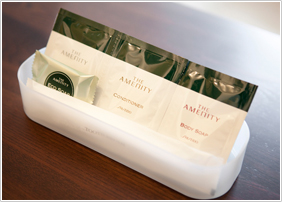 Toothbrush, shampoo, conditioner, body soap and cotton buds are provided.